-Welcome to the Jane the Virgin Wiki!-
This wiki is a collaborative encyclopedia about
CW dramedy Jane the Virgin, which anyone can edit!
-Characters-
-About the Show-
It's been quite a year (or three) for Jane Villanueva. Although she got married, her husband Michael was shot on their wedding night! But luckily, he lived to tell the tale. And then, at long last... Jane had sex. That's right, friends, she's Jane The Virgin no more! And let me tell you, married life was everything she had hoped for... until the worst thing ever happened and Michael died from complications from his injury. I know. It was a heartbreaker. We pick our story up three years later and Jane's life is certainly not what she planned. First of all, she's a widow, like her Abuela. But she's also channeled that grief into a book about her love story with Michael... And guess what? It was being published! So that was good news! Oh, and also on the bright side - Jane's parents - Xo and Ro - finally found their way back to each other and got engaged. And speaking of finding their way back to each other, Jane and Rafael are now the closest of friends. And it's a good thing, because remember their cute, snuggly son Mateo? Well, he's now quite the handful - to put it mildly. And to make matters worse - Rafael's other kids were frickin' angels. Yup, that's right, the twins he had with Petra were smart and well-behaved and pretty damn near perfect. Oh, and Petra was kicking butt professionally too. See, she'd transformed the sleek Marbella into a kids' hotel. And business was booming until everyone's (not) favorite employee Scott was found dead during the inaugural pirate treasure hunt! I know, OMG, right? And soon, Petra and her twin sister Anezka were both suspects! But you know who it actually was... ? Actually, I'm not going to spoil it, but trust me - it was straight out of a telenovela... which this is, after all.
-Videos-
-Affiliates-
Rogelio would like you to know that although this wiki is almost as beautiful as him it is in no way affiliated with CW and is for the fans by the fans of this glorious show starring

Rogelio De La Vega

!



-Chat-
Join the Chat>
-News-
Loading RSS data...
-Poll-
Who is your favorite main character?
What is your favorite season?
-Twitter-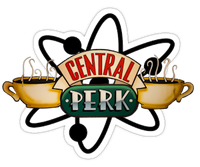 Ad blocker interference detected!
Wikia is a free-to-use site that makes money from advertising. We have a modified experience for viewers using ad blockers

Wikia is not accessible if you've made further modifications. Remove the custom ad blocker rule(s) and the page will load as expected.