-Welcome to the Jane the Virgin Wiki-
This wiki is a collaborative encyclopedia about
CW dramedy Jane the Virgin, which anyone can edit!
help • terms of use • wanted pages • categories



-Characters-
-About the Show-
This has been a year of growth and change for Jane Villanueva as she adapted to her brand new role - as a virgin mother. Totally normal, right? Luckily, she had her mother, Xiomara, and her grandmother, Alba, to lean on, as she struggled to balance graduate school, work, and her son Mateo (aka the cutest kid on the planet). And oh yeah, she was also in a much debated love triangle! Would Jane choose to be with Michael, the steadfast detective? Or Rafael, Mateo's father? And at last Jane chose Michael! And the wedding planning began. Of course, no one was more thrilled than Jane's telenovela star father Rogelio, who was #teammichael from the start. Oh, and speaking of Rogelio - he was in love with Jane's mother, Xo. But alas, he wanted to have kids and she didn't. So they broke up and he threw himself into his new telenovela... and into his new telenovela headwriter. Complicated right? And speaking of complicated - let's talk Rafael. He found himself a father of three this season, after his ex-wife Petra inseminated herself with his last sperm sample. And they had twins! Plus, poor Rafael found out his mother was a crime lord. So yeah. Pretty heavy stuff. Also heavy... Rogelio threw Jane the wedding of her dreams. But then, in the final moments, Michael was shot. Which is where we left off...
-Videos-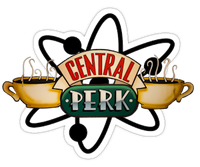 Ad blocker interference detected!
Wikia is a free-to-use site that makes money from advertising. We have a modified experience for viewers using ad blockers

Wikia is not accessible if you've made further modifications. Remove the custom ad blocker rule(s) and the page will load as expected.