The CW Television Network (commonly shortened to The CW) is an American broadcast television network that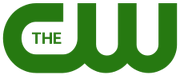 launched on September 18, 2006. It is a limited liability joint venture between CBS Corporation, the former owners of the United Paramount Network (UPN), and Time Warner subsidiary Warner Bros. Entertainment, former majority owner of The WB Television Network. The "CW" name is derived from the first letters of the names of these corporations (CBS and Warner Bros.). It's the world's fourth largest major network.The network made its debut after its two predecessors, UPN and The WB, respectively ceased independent operations on September 15 and September 17, 2006. The CW's first two nights of programming – on September 18 and 19, 2006 – consisted of reruns and launch-related specials. The CW marked its formal launch date on September 20, 2006, with a two-hour season premiere of America's Next Top Model. The network's programming lineup is intended to appeal to people ranging in age from 18 to 34-years-old. The network currently runs programming six days a week: Monday through Fridays in the afternoon and in primetime, along with a Saturday morning children's programming block produced by Saban Brands called Vortexx.The CW is also available in Canada on cable, satellite and IPTV providers through stations owned-and-operated by CBS Corporation and affiliates that are located within proximity to the Canada–United States border (whose broadcasts of CW shows are subject to simultaneous substitution laws, if a Canadian network holds broadcast rights), and through three affiliates owned by the Tribune Company that are classified in that country as superstations – including the local feed of Chicago affiliate WGN-TV.
Ad blocker interference detected!
Wikia is a free-to-use site that makes money from advertising. We have a modified experience for viewers using ad blockers

Wikia is not accessible if you've made further modifications. Remove the custom ad blocker rule(s) and the page will load as expected.